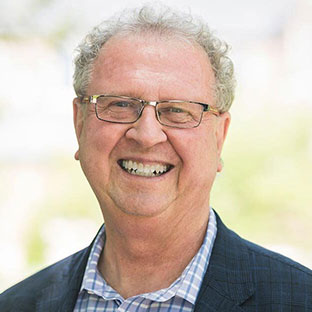 Rand Brandes, Ph.D.
For more than 20 years, Rand Brandes has held the position of Martin Luther Stevens Professor of English at LR. He serves as the director of the LR Visiting Writers Series and Lineberger Center, which sponsors the Lineberger Fellows program. Brandes is a recognized authority on Seamus Heaney, the Irish Nobel Laureate, writer, and poet. He has been instrumental in the research and preservation of Heaney's work, beginning in the early 1980s and spending 12 years writing Seamus Heaney: A Bibliography 1959-2003.
Brandes is also the author of many articles, reviews, and books on modern Irish and British poetry. He has co-curated the exhibition "Seamus Heaney: A Life Well Lived," showcasing Heaney's work at the Grolier Club in Manhattan.
Brandes received two Fulbright Senior Research Fellowships to assist Heaney in Ireland and worked closely with him for more than 30 years until Heaney's death in 2013. In recognition of his efforts, he received grants from The Lannan Foundation and The Worldwide Ireland Funds. He was also honored with the Roediger Distinguished Service Professorship in 2003 and the Lenoir-Rhyne Faculty Scholar Award in 2004, given to recognize distinguished service to the university, profession, and community, and the faculty member who has made the greatest contribution to his/her discipline during the academic year, respectively.
Rand Brandes is a member of the LR Servus Universitas Society, an honorific group created to recognize employees who have dedicated over 25 years of continuous, full-time service to Lenoir-Rhyne University. Out of the thousands of individuals employed by the university, fewer than 150 have reached this milestone. His contributions to the university's mission have been widely recognized and honored.
"If one is truly compassionate, they will act. It is a spiritually demanding enterprise that requires humility and grace. Walking a mile in someone else's shoes can be painful and unsettling, but absolutely necessary if we are to do the right thing." – Rand