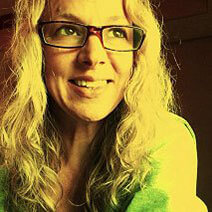 Marianne Huebner
Marianne Huebner, MS-ATR is a licensed art therapist at HopeWay, an evidence-based mental health treatment program for adults and families living with mental illness in the Charlotte region.
A leader in the art therapy field, Marianne has presented nationally on her work, served as president of the Wisconsin Art Therapy Association, and was on the adjunct graduate art therapy faculty at Mount Mary University (Wisconsin). Marianne studied fine art at the University of Wisconsin-Milwaukee, as well as abroad in Florence, Italy; earning her bachelor of fine arts degree. She later earned a master's degree in behavioral science specializing in art therapy.
Prior to joining HopeWay in 2017, Marianne worked to develop and enhance art therapy programs in several settings both here in Charlotte and in Milwaukee, Wisconsin. In Wisconsin, Marianne's area of focus was intentional trauma and she worked with survivors of domestic violence, sexual assault and sexual abuse and then went on to help create programming with perpetrators of violence. This program is still utilized today and has seen remarkable reductions in rates of recidivism. Her work in trauma led to the creation of a program at Children's Hospital of Wisconsin. Originally created to help reconcile trauma in the hospital setting, the art therapy program expanded to all aspects of hospitalization for children and their families, from injury to illness to cancer and bereavement. Programming eventually expanded to reach families at the Ronald McDonald House as well.
Marianne is passionate about her work in art therapy as well as meditation, as she guides the creative process to foster the journey towards healing, reconciliation and hope.