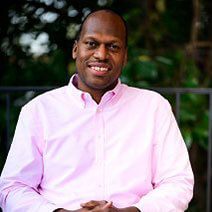 Justin Perry
Justin Perry, MSW, LCSW, LCAS, CSI is the founder of Perry Counseling Healing and Recovery PLLC where he specializes in treating individuals who struggle with shame, insecurity, and personal relationships. He has over 15 years of experience working with children, adolescents, and adults who have experienced trauma, and/or are managing mental health and substance use disorders.
Perry has provided clinical services at a multitude of mental health and substance use disorder facilities around the greater Charlotte region. He has recently run groups at West Charlotte High School offering support to freshmen and sophomores who need extra support with communication, conflict resolution, and healthy relationship skills. Additionally, he has provided trauma informed training for teachers, administrators, and support staff at various Charlotte Mecklenburg Schools.
Perry is a proud Charlotte native and graduate of West Charlotte High School while having been a Student Leader Intern at Charlotte's first Freedom School in 2002. He earned Bachelor of Arts degrees in Psychology and Sociology as well as his Master's in Social Work, all from the University of North Carolina at Chapel Hill.