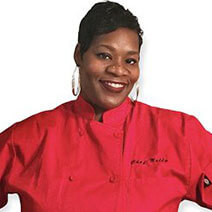 Chenelle Bragg
Hello everyone! My name is Chenelle Bragg, and I am the owner and chef at Best of Both Souls Vegan Restaurant, located in Charlotte.
I was born in the Midwest and I have been in the Carolinas for 12 years now. Cooking and baking were always passions of mine, so I decided to make a career out of it. I have been cooking for over 10 years.
About two and a half years ago, I decided to transition to a plant based lifestyle and it has been one of the best decisions I could've ever made.
Visit the restaurant website at www.bestofbothsouls.com and follow her on Facebook.