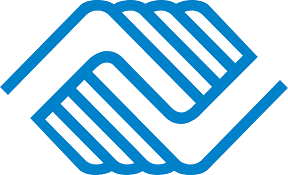 The Salvation Army Boys & Girls Club of Hickory
The Salvation Army Boys & Girls Club of Hickory is a youth-focused organization dedicated to providing a safe, nurturing, and inclusive environment for children and teenagers in Hickory, North Carolina. With a rich history and a strong commitment to youth development, the Boys & Girls Club has become a beloved community resource that empowers young people and helps them reach their full potential.
The organization operates on the belief that every child deserves a safe place to learn, grow, and thrive. The Boys & Girls Club of Hickory offers a comprehensive range of programs and services that focus on academic success, healthy lifestyles, character development, and leadership skills.
One of the primary goals of the Boys & Girls Club is to promote academic achievement. The organization offers homework assistance, tutoring programs, and educational enrichment activities to support young people in their academic pursuits. By providing a structured and supportive environment, the Boys & Girls Club helps children develop strong study habits, improve their academic performance, and cultivate a lifelong love of learning.
The Boys & Girls Club of Hickory also emphasizes the importance of physical and mental well-being. The organization offers sports programs, fitness activities, and health education to promote healthy lifestyles and encourage regular physical activity. Through these initiatives, young people develop teamwork skills, learn the value of sportsmanship, and gain an understanding of the importance of maintaining a healthy mind and body.
Character development is another key focus of the Boys & Girls Club. The organization provides opportunities for young people to develop positive values, leadership skills, and a strong sense of personal responsibility. The Boys & Girls Club of Hickory offers mentorship programs, leadership development workshops, and community service projects to instill values such as integrity, respect, and empathy.
The Boys & Girls Club is known for its safe and welcoming environment, where young people can build meaningful relationships, receive guidance from caring mentors, and participate in a wide range of engaging activities. The organization provides a platform for young people to explore their interests, express their creativity, and discover their potential.
Through its unwavering dedication to youth development, academic support, healthy lifestyles, and character-building, The Salvation Army Boys & Girls Club of Hickory has positively impacted the lives of countless children and teenagers. By providing a nurturing and inclusive space, the organization empowers young people to overcome challenges, build resilience, and become successful, responsible adults. The Boys & Girls Club of Hickory embodies the belief that every child has the potential to achieve greatness and contribute positively to their community.
Get involved! You can contribute to The Salvation Army Boys & Girls Club of Hickory in some of the following ways: