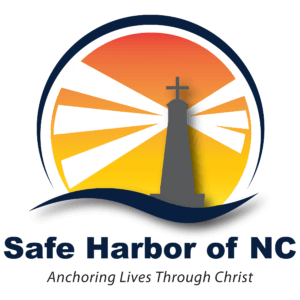 Safe Harbor of NC
Safe Harbor Rescue Mission is a nonprofit organization located in Hickory, North Carolina. Dedicated to serving individuals experiencing homelessness and other life challenges, Safe Harbor provides a safe and supportive environment to help them regain stability and independence. Their comprehensive services include emergency shelter, nutritious meals, case management, counseling, job training, and assistance with finding permanent housing. By offering a holistic approach and personalized support, Safe Harbor aims to empower individuals to overcome obstacles and rebuild their lives. Through their commitment to compassion and community collaboration, Safe Harbor Rescue Mission plays a vital role in addressing homelessness and improving the lives of those in need.
Involvement Opportunities
Prepare a lunch meal for the women in the Community Center
Lead a craft or activity with program participants
Clean windows
Deep clean vehicles
Volunteer 2 hours at Safe Harbor's ReSource Warehouse Thrift Store
Pull weeds at residential facility
Volunteer 2 hours weekly in front office (basic computer skills needed)
Hold a drive for items on our wish list

Small Bibles
Journals/pens
Laundry detergent – Free and Clear
Regular and Decaf Coffee K-cups
Ethnic hair products
Trash Bags unscented
2 person waterproof tents
3 blade razors
Body Wash
Copy Paper
Visit Safe Harbor of NC for more information.